News
Youwell won bid with INTROMAT interventions
Youwell have won a bid for two of INTROMAT's interventions in a tender competition announced by The Norwegian Directorate of Health. The competition was for digital self-help tools, where Youwell placed bids in two categories; adolescents age 13-20 and the adult population. The two interventions will be made accessible on helsenorge.no, in their toolbox, in fall of 2021.
Co-mestring, a digital self-help program for people experiencing increased stress and worry in conjunction with the Covid-19 pandemic. In Co-mestring, participants learn about mild to moderate mental health affections of the pandemic, as well as learning about tools and tasks to handle everyday life.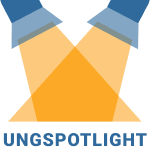 UngSpotlight, a digital self-help program for adolescents with fear of public speaking. Made for adolescents age 13-20, this program is a 6 week program where you learn about social anxiety and different coping mechanisms to alleviate the fear of public speaking.
The digital interventions have been developed in a collaboration with Helse Bergen, who have created clinical content and tested the programs. The effects are documented and show reduction in symptoms of fear of public speaking for UngSpotlight, and reduction in anxiety- and depression symptoms for Co-mestring.
Winning this bid is a milestone for Youwell, and we are excited to share these tools with the Norwegian population.