News
Get to know our industry partners: Youwell
Youwell is a Bergen-based IT company that focuses on making innovative digital tools and services for training and treating mental and somatic disorders. Since 2016 Youwell has been a part of the ICT lighthouse project INTROMAT, owned by Helse Bergen HF and funded by RCN. In Forhelse Youwell will contribute to work package 1 that focuses on treatment effectiveness. Managing director Jonny Klemetsen has answered our questions: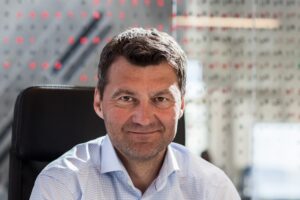 – What was your motivation for joining the centre?
There are multiple factors that motivates us to participate in the centre. Firstly, we hope to create societal benefits by creating new digital interventions that can contribute to a better future for adolescents with anxiety. If we can contribute to giving youth a better life, it is worth the effort. Secondly, we hope there will be a financial benefit, and that we can create interventions that people will pay to use. Securing financing to develop new digital interventions is pertinent for us, as well as developing our technical platform.
Lastly, we enjoy the learning curve of working with this field, working with researchers, and learning how digital technology can be utilized in tomorrow's healthcare services.
– What is your role/contribution to your work package?
Our main contribution is to make our platform available for creating new digital interventions and collaboration between the parties surrounding the health services. Beyond that, we contribute personnel hours from our service designer, UX and development competency in order to tailor the technology.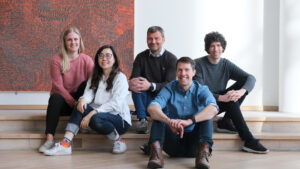 – What significance does research have on your business?
Our technology is developed together with insightful researchers. This insight is something that we cannot gain on our own, so without research we would struggle. It is also a wonderful opportunity to gain knowledge about the mental health field. We attract competent people because of our participation in the centre, and because people find this work meaningful.
– In your experience, what is the greatest challenges in working with researchers/being part of a research project?
In our experience the researchers have a high level of competency and knowledge of their field that merges well with our competency in technology. Through the INTROMAT project, we have learned how researchers work and vice versa. Our knowledge of each other's disciplines enables us to make better plans, and to deliver according to those plans.
What do you wish to achieve during the next 8 years?
We hope to be able to document that digital interventions implemented in Bergen Municipality has an effect on users. We are also invested in developing new products and services based on the insight we will gain through the centre.
Read more about Youwell here: